Use passport readers to optimize travel check-in
2022-10-09 14:45:18
Wintone Science & technology has reached cooperation with a number of companies to apply passport readers to Tiananmen Square, museums, Terracotta Warriors Shanghai Railway Bureau, Nanning Railway Bureau, Jinan Railway Bureau, Urumqi Railway Bureau, Harbin Railway Bureau, Shenzhen North Railway Station, Guangzhou East Railway Station, Changsha South Railway Station, Xiamen North Railway Station and many other high-speed railway stations and railway stations.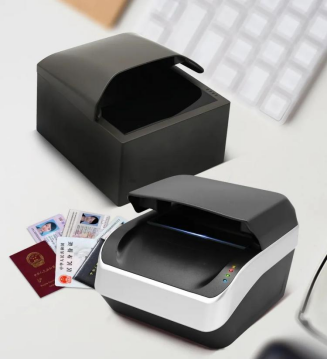 The passport reader is applied to the security check gate and semi self-service all-in-one machine of high-speed railway station, enabling each high-speed railway station to realize the identification of documents, the intelligent extraction and comparison of document information and portrait information. Passengers do not need to wait in line for the ticket inspector to check one by one to enter the station and the scenic area. They only need to scan the documents in front of the gate, and after the verification is passed, the ticket gate will automatically release. Passengers can easily pass the security check without other operations, avoiding the annoyance of waiting in line, Bring fast and intelligent inbound and travel experience to passengers.
The semi self-service all-in-one machine integrates the application of passport reader. When passengers purchase tickets for self-service and verify the document information, the passport reader automatically senses and triggers the identification, and completes the whole document identification process within milliseconds. This avoids the time-consuming and laborious process of manually inputting the document information for real name authentication, which is easy to make mistakes, saves passengers' time and improves their satisfaction.
The successful application of Wintone passport reader in high-speed railway stations, security check gates in scenic spots and semi self-service all-in-one machines not only ensures the smooth lines of the gate and all-in-one machine system, but also perfectly integrates performance and beauty, and promotes the intelligent upgrading of all high-speed railway stations and scenic spots.