Passport Reader Helps Upgrading Banking Business Intelligence
2022-10-09 09:39:41
The passport reader supports the identification of all international documents that meet the ICAO DOC 9303 standard, as well as more than 80 domestic and foreign non-9303-standard documents, such as driver's license, Taiwan ID card, military officer ID card, Mexican voter ID card, Hong Kong and Macau passport, and Taiwan passport. It can recognize Simplified and Traditional Chinese, minority languages, English, Japanese, Arabic, Thai, Korean and other languages, and can develop and customize new identification cards according to special needs.
The card reading time of the passport reader is less than 3S, the recognition accuracy rate is >99.8%, and the operation is smooth, which relieves the pressure of information input at the bank's manual counter, reduces the waiting time in queue, provides customers with fast and efficient services, and improves customer satisfaction.
(1) Passport readers are applied to bank counters to strengthen business risk prevention and control management.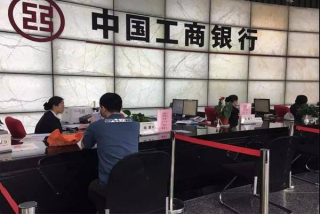 The passport reader is integrated with the bank counter management system and applied to the manual counters of the bank outlets. When mainlanders, Hong Kong, Macao, Taiwan and foreigners go to the manual counter to apply for a savings card and subsequently apply for a credit card, they must present their second-generation ID card, electronic home-return permit, electronic For Taiwan compatriot cards, e-passports and other valid documents, place all kinds of documents or passports in the OCR collection area of the passport reader, and automatically trigger, automatically classify, automatically identify, and collect document information without manual sorting and classification, and enter the document information quickly and accurately. In the banking business system, improve the efficiency of related business processing, and at the same time, effectively prevent criminals from using fake passports and other people's passports to apply for credit cards, resulting in bank capital losses and financial risk loopholes, further strengthen business risk prevention and control management, and further consolidate the real-name system for bank accounts.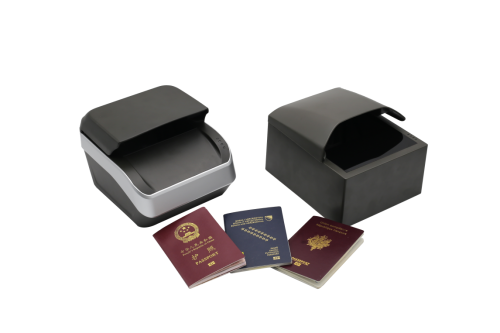 (2) Passport reader is applied to all-in-one self-service machine to optimize the business process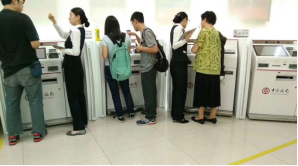 Wintone passport reader is applied to bank self-service all-in-one machine. It is easy to operate. It only takes a few seconds to read documents. The recognition accuracy rate is as high as 99.8%. Under the premise of the business model, optimize the business processing procedures such as expense accounts and large-amount withdrawals, and help the bank to further expand and extend various businesses.
(3) Passport reader, which facilitates the promotion and application of digital RMB.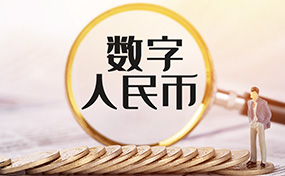 Wintone passport reader closely follows the development trend of "smart payment" of digital RMB, which is convenient, safe, inclusive and private. It helps industrial and Commercial Bank of China, China Construction Bank and other banks in digital RMB projects. The bank improves the opening efficiency of digital RMB, prevents the phenomenon of exchanging fake certificates for digital RMB, and provides convenience for the promotion and application of digital RMB. The passport reader is integrated into the digital currency exchange machine to facilitate the exchange of cash, bank cards and foreign friends. The second-generation card, passport and other identity documents are recognized at the millisecond level to help the bank improve the efficiency of real name authentication and facilitate domestic and foreign users to realize free consumption.
(4) Passport reader is applied to self-service foreign currency exchange machine to improve exchange efficiency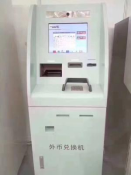 (5) Document recognition applied to real-name authentication on bank APP
The mobile banking APP integrates the application of the Wintone mobile terminal identification product. When users register for real-name authentication, they do not need to manually enter long identification information, hold ID documents and other materials. OCR identification technology intelligently collects and uploads information, so that documents can be recognized instantly and easily. Complete the real-name authentication, and the user experience is full.
(6) Document recognition, financial report recognition, business license recognition, etc. to assist in credit approval and other services
In the process of actual bank credit business and credit approval process of financial institutions, it is necessary to review the qualifications of customers. Enterprises need to submit various materials such as financial reports, real estate registration certificates/real estate certificates, business licenses, bank cards, etc. Manual review is inefficient and prone to errors. , seriously slowing down the speed of credit approval. The application of Wintone OCR identification service can realize the full field identification and intelligent input of various credit review materials, thereby avoiding manual repetitive input work, exporting structured data after identification, returning it to the business system, standardizing the business approval process, and improving business approval efficiency , to improve customer experience.
(7) Financial imaging system
Banks apply Wintone invoice identification, bill identification, and invoice inspection technologies to establish a financial imaging system to support the identification of full-ticket invoices such as VAT special, general, electronic, fixed, taxi, roll, and general machine-printed invoices. The accuracy rate is higher than 99%. It is connected to the inspection system of the State Administration of Taxation, which can automatically verify the invoices, effectively avoid false invoices, fake invoices, wrong invoices and other irregularities, and effectively avoid financial and tax risks. Based on highly robust deep learning algorithms, It can identify complex situations such as bill curling, weak bills, line embossing, and denseness, covering various financial work scenarios such as reimbursement management, bill filing, and establishment of ledger, and intelligently standardize invoice management.
(8) ID verification to prevent illegal cashing
The passport reader is used for bank card account opening business, which effectively prevents illegal elements from holding false certificates, or illegally using other people's certificates to open credit cards, and cutting cards after illegal cashing, resulting in bank capital losses, financial risks and loopholes.
The passport reader integrates document information collection and forgery detection. It collects visible light, infrared light and ultraviolet light sources, supports ultraviolet light feature inspection, infrared light feature inspection, chip data inspection, OCR data and electronic chip content cross verification and other authenticity feature inspection, extracts the personal portrait and chip portrait on the surface of the document, and ensures the consistency of the ID comparison; The built-in buzzer prompt function can automatically alarm in case of false certificates, help the bank to quickly identify the false certificates, assist in judging the authenticity of the certificates, prevent false certificates from opening accounts or illegal cashing, help the bank to save labor costs and further strengthen business risk prevention and control.
With its technical advantages in the field of OCR recognition and rich product forms, Wintone has maintained long-term and stable cooperative relations with major banks such as industrial and Commercial Bank of China, Bank of China, Agricultural Bank of China, Bank of communications, etc., optimized the business process of expense account and large amount withdrawal, and helped the bank to further expand and extend its business.