Digital RMB Payment Self-service Tax Terminal was Launched, and the Wintone Passport Reader Helped Digital RMB Real Name Authentication
2022-10-10
In the past three years, the digital RMB pilot program has formed a research and development pilot pattern involving 23 regions in 15 provinces (cities) and 10 operating institutions. After initially attracting users by issuing consumer vouchers, various regions are vigorously strengthening the management of digital RMB and exploring application scenarios. The 2022 digital RMB has become a beautiful scenery of the Beijing Winter Olympics. Chinese residents and foreign friends can use it in China, saving the inconvenience of carrying cash. The digital RMB can easily realize non-contact payment, which is also its unique advantage.
The application scenario of digital RMB has gradually expanded from consumption scenarios such as shopping, catering, travel and living payment to personal financial scenarios such as installment loans, financial management and insurance, and started to enter corporate business scenarios such as SME loans and payroll, as well as government affairs scenarios such as subsidies and tax payment.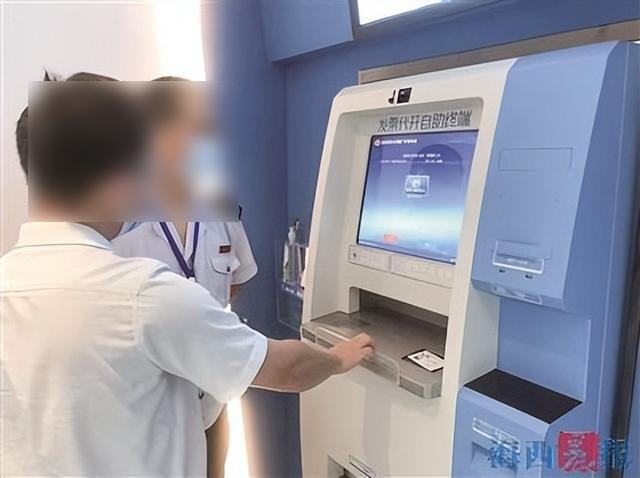 It is reported that Xiamen Taxation Bureau has been actively connecting with pilot banks, constantly strengthening technical research, and further expanding the application scenario of digital RMB tax payment on the basis of the early realization of digital RMB tax payment by the electronic taxation bureau. As of August 19, the country's first self-service tax terminal that can realize the payment of taxes and fees in digital RMB has landed in Xiamen for a week. More than a hundred taxpayers have tried to pay fees in digital RMB. Digital RMB has many advantages, such as no service charge, offline use, etc., which are being accepted by more and more citizens, and the application scenarios are becoming increasingly rich.
New breakthroughs have been made in the promotion of digital RMB application scenarios: "Kunshan Rural Commercial Bank has been successfully launched, and digital RMB wages have been paid on behalf of others", "digital RMB loans have accelerated the implementation, and Bank of Suzhou has launched the first digital RMB loan for manufacturing in China", and many other innovative applications have followed.
Passport Reader Helps "Smart Payment"
The Wintone passport reader closely follows the development trend of "smart payment" of digital RMB, which is convenient, safe, inclusive and private. It helps ICBC and China Construction Bank in their digital RMB projects, improves the efficiency of digital RMB opening and various business handling, and enhances the promotion and application of digital RMB.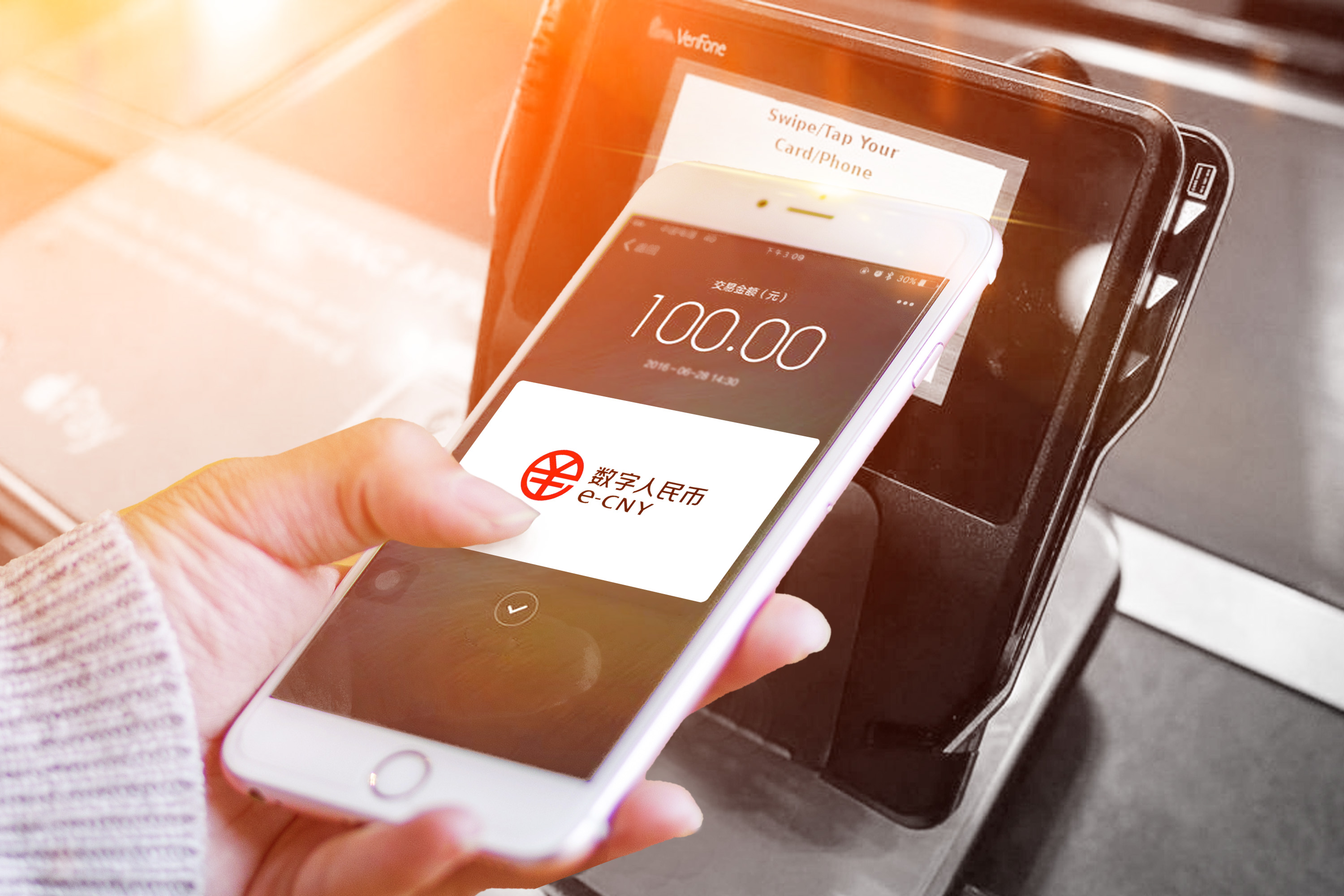 The Wintone passport reader is featured with rich functions and novel design. It is equipped with 5 million pixels. It can read electronic passports, paper passports from more than 200 countries that meet ICAO DOC 9303 standards worldwide and more than 80 certificates including domestic and foreign driving licenses, visas, electronic home return permits, Hong Kong, Macao and Taiwan identity cards, and Hong Kong and Macao residents' mainland travel passes . It helps domestic and foreign users to achieve intelligent real name authentication and complete digital RMB intelligent payment quickly.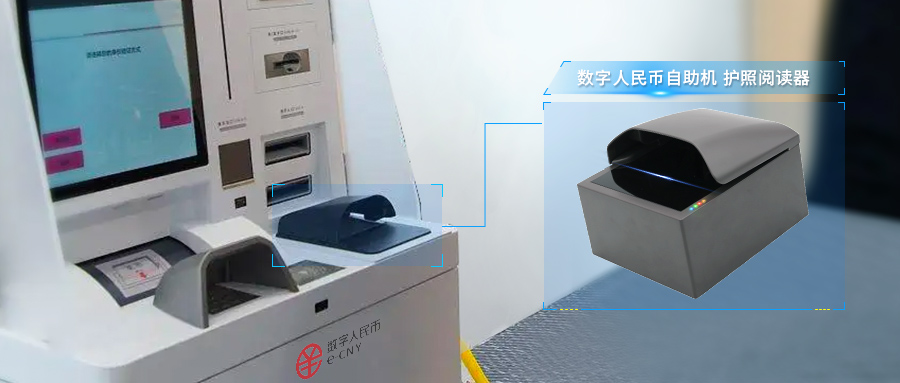 The passport reader adopts a dual antenna design of second-generation ID card reader and e-passport reader, which has strong anti-interference ability and can be embedded in the self-service machine without being affected by the card reader. You can put the Wintone passport reader on the bank counter or embedded in the self-service machine. Before the user handles business/payment, he/she will show the second-generation ID card, passport and other identity documents, the passport reader will automatically collect the certificate information for verification. After the verification, he/she will choose digital RMB for quick payment, reduce the waiting time, help the bank improve the efficiency of subsidies, tax payment and other businesses, and promote the wave of digital RMB payment.
Open Digital RMB On-line
In addition to handling business through self-service terminals, many public places, such as ticket purchase places, hotels, supermarkets, etc., support digital RMB payment and consumption, providing the public with more affordable payment options. The OCR personal certificate identification technology of Wintone can simultaneously identify dozens of certificates, and the machine is easy to integrate. It has always been known for its fast identification speed and high accuracy.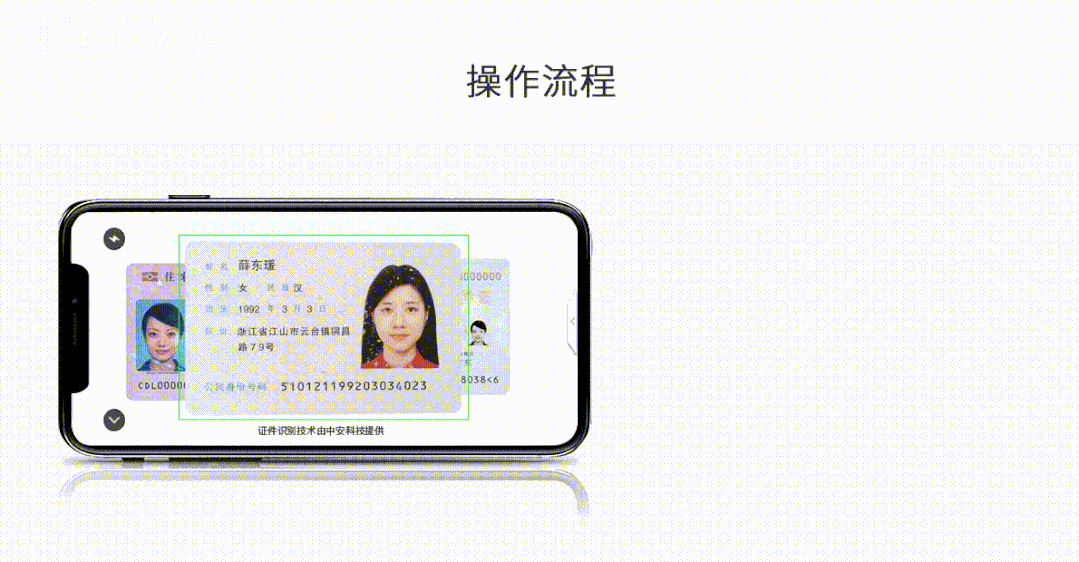 You can embed the OCR personal identification technology of Wintone into the mobile banking APP/digital RMB APP. When customers use the APP to scan the second-generation ID cards, passports and other identity documents, the embedded OCR identification technology will automatically read, collect identity information and check the authenticity to easily complete real name authentication.
After the authentication successful, the user scans the bank card through the OCR identification technology embedded in the APP, the machine could automatically obtains the bank card information, binds the bank card, and opens a digital wallet. In the whole process, users do not need to manually enter identity and bank card information, which is convenient and fast.
Boost High-Quality Development of Digital Economy
From shopping, catering, travel, living payment and other consumption scenarios to consumption installment loans, financial management, subsidies, tax payment and other financial scenarios, the traditional bank delivery services have been comprehensively upgraded to the "mixed consumption" mode supported by both accounts and wallets. Wintone has helped further expand the coverage of digital RMB application scenarios, so that users can fully enjoy convenient financial services, and boost the high-quality development of the digital economy.